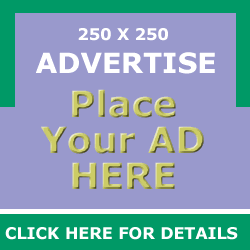 The picturesque public Lister Park also known as Manningham park by locals, has something for everyone. The park is a popular public space, providing recreational activities like tennis courts, bowling green, boating opportunities and play areas for kids. The tranquil botanical gardens has a stream running through it, which also feeds the boating lake.
The park also boasts a Islamic and Hindu architectural style water garden .
Throughout the park various artworks can be found such as the steel clout nail sculpture 'Hung Out to Dry' by Bingley artist Marcus Levine and the popular fibre glass 'Hochlandbew' by Otmar Alt.
A recent gift to the park a Peter pan sculpture can be found in the middle of the boating lake.
Facilities:

Car Park , Play Area, Multi Games Area, Bowls, Tennis, Lake/River, Boating , Cafe , Toilets, Flower Garden, Friends Group.
The Park was originally part of the Manningham estate owned by Ellis Cunliffe Lister was an English Liberal politician who sat in the House of Commons from 1832 to 1841.
The land was acquired through marriage to the King family and they eventually settled there in Manningham Hall. Ellis Cunliffe Lister lived at Manningham Hall between 1819 and 1853.
In 1870 the ownership of Manningham Hall and its estate was transferred from the ownership of Samuel Cunliffe Lister who was the son of Ellis Lister to that of Bradford corporation for less than its market value, on condition that the land was used to make a public park. It was at this time the name was changed from Manningham park to Lister park.
28 years later after a visit to the park, Samuel Cunliffe Lister was so shocked at the condition of Manningham hall he offered a gift of £40,000 to tear down the hall and build a permanent memorial to Dr Edmund Cartwright who invented the power loom which transformed the textile industry by speeding up production and automating the weaving process.
Cartwright Memorial Hall, built on the former site of Manningham Hall is now an art gallery and museum. The building is Grade II listed and hosts a permanent display of David Hockney's work containing works spanning his career.
The statue 'The Stag' and 'Diana' in bronze (1820–1881) was crafted by Pierre Louis Rouillard. This is a replica of 'Diana the Huntress' of Versailles, a marble statue in the Louvre Museum in Paris