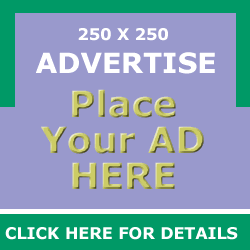 How to Experience the Best of Bradford Like a Local!
Walk, walk, and walk some more!
Bradford is a city that's best explored on foot, and this does not become more apparent than when strolling around the city. Whether it be a romantic meander down Little Germany with a partner in tow or a day shopping' allocate time within your days in Bradford getting to know the city on your own two feet.
Indulge in some great Bradford food
Bradford is a culinary hotspot for Asian cuisine so don't leave without the experience an authentic curry in one of our many restaurants.
​
Are you in the UK for the first time and want to try some traditional British cuisine, then try one of these delicious traditional British dishes
​
Fish and chips with scraps.

Sunday Roast with Yorkshire Pudding

Full English breakfast sometimes called a fry up.

Bangers and Mash

Steak and Kidney Pie

Afternoon Tea with cucumber sandwiches.

Bread and Butter Pudding

​Sticky Toffee Pudding
​
Public transport is a great way to travel around Bradford connecting you to must see attractions.
First Bus Bradford. With 17 bus routes travelling all around this city is the main operator of local bus services in Bradford. You can pay by cash, Tickets, contactless or with your phone.
If you have a smartphone download Google maps.
While the ability to plan trips with Google Maps is hardly a secret, most people use it for driving directions but did you know you can also use it for navigating around a city.
Type in the location or attraction you want to visit and google will show you where the nearest bus stop is, which bus to catch and what time it arrives. Keep the app open during your journey and it will tell you when to get off.
One of the best ways to stay informed about the ins and outs of a city is to read the local city newspaper. They will give you information on Local News & Events, Community Updates, Crime Statistics and much more.
Eat at a local restaurant
Forget eating in your hotel room and ditch the fast food outlet and book a table at a local Bradford restaurant. Eating unfamiliar dishes in a new location may be the best part of travelling. Visit a crowded restaurant populated by Bradfordian's and tell the waiter you want to try whats popular. Start a conversation with the locals and ask them for tips about the area.