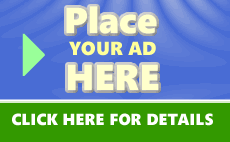 Visitor Attractions & Days Out in Haworth
​
​
Things to See & Do in Haworth
​
​​
Eating - Drinking in Haworth
​
​
​
​
​
​
​
Discover Haworth heritage
​
The landscape around Haworth owes its present appearance to its geology, the climate and the continuous and cumulative effects of human exploitation. The upland plateau was forged by ice and ultimately exploited by prehistoric settlers. Large scale forest clearance began in the Bronze Age (1000 BC). Farming was established in the Dark Ages and during the medieval period the area's woollen industry developed. During the 18th and 19th centuries remote farmsteads were abandoned and the moors were steadily depopulated, creating the bleak wilderness known to the Brontë sisters.
Haworth is the second most visited literary shrine in the country after Stratford-Upon-Avon.
​
The literacy legacy left by the Brontes is the source of immense local pride as well as fascination for people across the world, many of whom travel to Bronte Country to experience the wildness and the wonders of the moors.
The Brontë family moved into Haworth Parsonage when Patrick Brontë became curate of St Michael and All Angels in 1820. Although periodically the sisters lived away from home to study or teach, the Parsonage remained central to their lives and it was there that the majority of their works were composed.

The sisters and their literary works: Charlotte Brontë (1816-55) Poems by Currer, Ellis, and Acton Bell (1846) Jane Eyre (1847) Shirley (1849) Villette (1853) The Professor (1857)

Emily Brontë (1818-1848) Poems by Currer, Ellis, and Acton Bell (1846) Wuthering Heights (1847)

Anne Brontë (1820-1849) Poems by Currer, Ellis, and Acton Bell (1846) Agnes Grey (1847) The tenant of Wildfell Hall (1848)
The Brontë family created world class fiction and poetry which continues to have major resonance. Their work is translated into all the world's major languages and encompasses issues of isolation, landscape, the role of women and the complexity of relationships and emotions. Their writings, together with their own Haworth-centred life story, has a proven record of inspiring artists (Paula Rego), writers (Jean Rhys) and filmmakers (Franco Zeffirelli) as well as choreographers and dramatists. The Brontës, and indeed their work, are recognised as having been shaped by their unique domestic and landscape environment. Their home, Haworth Parsonage, their geographical isolation in hilltop Haworth village and the spectacular desolation of the surrounding moorland scenery provided a vital touchstone for works perceived as shocking, vital and innovative. As such the landscape, rare in natural history terms, brooding in aesthetic terms, works together with the built environment (the Parsonage, Church, School and Haworth village) to provide a visible biography of the artists and their inspiration.