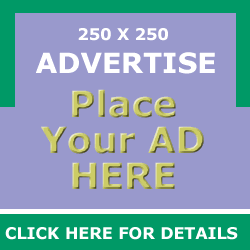 Visit Cartwright Hall Bradford
One of Bradford's most popular visitor attractions set in the magnificent, Green Flag-awarded grounds of Lister Park. It hosts Bradford's civic art gallery and offers an exciting programme of contemporary exhibitions, with four permanent galleries specialising in 19th- & 20th-century British art as well as temporary exhibitions with partners including the National Portrait Gallery, Victoria and Albert Museum of Childhood and the British Museum in London.
Cartwright Hall was designed in grand Edwardian Baroque style as an art gallery and museum and was built of fine quality masonry, weighing 50,000 tonnes on completion.
The interior is treated in a grand Baroque manner as well. Imperial staircase to the upper floor, glazed barrel vaulted columned landing and top light galleries. The design of Cartwright Hall bears some comparison with the Brussels Palais de Justice.
There are two designated disability parking spaces available right beside the building. Wheelchair access is around the back of the building, and there is a lift available to access all departments. An accessible toilet is available and does not require a RADAR key.
Visitors can borrow a PenFriend for audio descriptions of the venues if they are visually impaired.
Tuesday to Friday 10am - 4pm - please note: they are closed on Mondays
Saturday, Sunday & Bank Holiday Mondays 11am - 4pm
On occasion there may be limited access to galleries due to booked events. Please contact Reception for information in advance of your visit 01274 431212.
Dotted around Lister park are sculptures and public art some on loan by the artists, others from Bradford's own collections.
A bronze Stag by Pierre Louis Rouillard.
Statue of Diana the Huntress. This is a replica of Diana of Versailles, a marble statue in the Louvre Museum in Paris
​Family favourite 'Hochlandbew' in colourful fibre glass by the German artist.
Inside Cartwright Hall& Art Gallery
Downstairs houses temporary exhibitions. At present the main vestibule proudly displays Anish Kapoor's Turning the World Inside Out purchased by Bradford Museums in 1997 this magnificent two ton stainless steel sculpture has recently returned from the successful national touring exhibition. Around the walls at the moment is a collection of striking images in the Assignments exhibition shot by BPPA members within just one year and on a multitude of assignments both at home in the UK and worldwide.
Assignments exhibition along with Anish Kapoor's

'

Turning the World Inside Out'

plus a statue by Francis Derwent Wood

'Humanity overcoming War

'