Haworth days out - Visitor attractions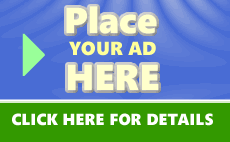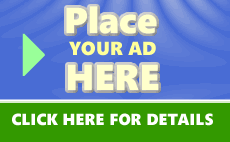 Visiting the atmospheric village of Haworth, where the Brontë sisters once lived? Find Literary trails, quaint shops, cobbled streets walks and more. Capture the sights, sounds, smells and essence,of the words put onto a blank piece of paper by the Brontës.
St Michael and All Angels' Church is the Church of England parish church of Haworth,
Every member of the Brontë family, except Ann who died from consumption in Scarborough, was buried in a tomb beneath Haworth Parish Church (also known as the Church of St. Michael and All Angels) which was rebuilt after the Brontë's death.
The church is located next to the Bronte family home and museum.
The Bronte Parsonage Museum in the Haworth Parsonage, was the home of Charlotte, Emily and Anne Bronte from 1820 to 1861. The Bronte sisters. It was here that most of the sisters' novels were written: Emily's Wuthering Heights (1847); Anne's Agnes Grey (1847) and Tennant of Wildfell Hall (1848); and Charlotte's Jane Eyre (1847), Shirley (1848) and Villette (1853).
Now the Brontë Parsonage Museum houses the world's largest collection of Brontë furniture, clothes and personal possessions.
Haworth is the 4th stop along from Keighley which is where the railway joins the mainline. The railway is perhaps most famous for its role in the 1970 film version of Edith Nesbit's story The Railway Children which was filmed at Oakworth
Haworth is the headquarters of the Keighley & Worth Valley Railway. The station has an interesting Victorian architecture which is typical of this period and has been maintained exceptionally, which makes it a popular destination for trainspotters and history buffs alike
Central Park in Haworth is one of the district's Green Flag parks, noted for its beautiful flower garden. It has a traditional-style octagonal bandstand used for 40s weekend and other events. It is based around a popular circle and cross design, the wrought iron balustrades and laser-cut frieze panels and spandrels combine with six decorative structural steel column.
A 20ft-high spherical sculpture with coins from as far afield as Canada and China made by Yorkshire sculptor Craig Dyson is on display. The 23-year-old, from Haworth, used more than 26,000 2p coins to create a work of art designed to provide a lasting legacy of the visit of the Grand Départ
If you fancy 6 miles long walk then yo can visit Bronte falls. It is is a small waterfall located about a mile south west of Stanbury, near Haworth. You can take a circular loop walk around the Penistone Hill Country Park, the Bronte Waterfall, Bronte Bridge and the village of Stanbury