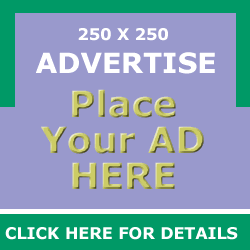 Bradford Cafes & Coffee Shops
Bradfordian's are serious coffee aficionados, and the city's cafés and coffee houses are humming with the gentle buzz of coffee beans being ground from morning until night.
We've put together a few highlights of cafés and coffee shops you can find in Bradford and the local area.
Lefteris Coffee & Tearoom
Lovely coffee and cake served in a calming atmosphere with the smell of fresh bread. Comfortable surroundings with plenty of seating. Friendly staff with great service. They also sell artisan bread
​
Lovely coffee and great selection of sandwiches and cakes. The staff are always well turned out and friendly plus the seating is comfy and in keeping with the style of the building
​
This café is located adjacent to the cathedral on the top floor of an arts centre and opposite Broadway Shopping complex.. There is a pleasant interior and an outside terrace. The Rooftop Cafe offers a wide range of gourmet sandwiches and hot and cold drinks surrounded by beautiful architecture and the cathedral garden.
​
Cafe W Waterstones Bradford
Quite simply the most beautiful setting for a bookstore and coffee shop. Located in a magnificent 19th century Gothic revival architecture building. Marble columns, vaulted ceiling, stone arches offering a panoramic view of the building and book store
​
Guzelian Cafe Bar & Gallery
Guzelian Cafe Bar and Gallery in Little Germany is just two minutes' walk from the Broadway shopping centre and across the way from Bradford Cathedral.
Up a side street but under the shadow of the cathedral, the Guzelian is a small cafe type establishment which serves breakfast, lunch or tapas.
The perfect place to relax with a fresh-ground coffee, glass of wine or tasty real ale… while appreciating the stunning photography on the walls
​
Good atmosphere with a friendly happy face behind the counter to greet you as you enter. These guys have all the breakfast/lunch items you could ask for. Very flexible with fussy eaters and adjusting their orders accordingly. All food made to order in front of you.
​
Bread & Roses is the place to enjoy great coffee and a healthy seasonal menu, along with opportunities to work, share ideas and collaborate.
The menu has lots of options including daily specials and kids options. They have vegan milk for drinks and vegan cakes. Staff are very friendly and helpful.
​
Smorgasbord is one of a kind independently owned coffee Bar and restaurant in Bradford. It's very multi-cultural with a range of items on the menu including halal options. Spacious and quite with a Bradford vibe about it.
​