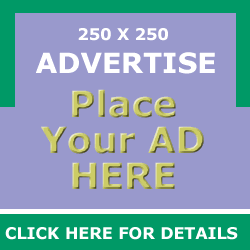 Bradford Visitor Attractions
Our following Tourist information for Bradford visitor attractions will help visitors and locals alike discover some of the best Bradford has to offer. Discover our world-class tourist attractions, including museums, art galleries and historic architecture.
Cartwright Hall is a civic art gallery, museum and Grade II listed building. Grand neo-Baroque design of very fine quality ashlar masonry which bears some comparison with the Brussels Palais de Justice.
The Gallery contains impressive examples of art generated by mainly Victorian and Edwardian artists as well as splendid examples of contemporary South Asian art and textiles.
The David Hockney Gallery is a brilliant comprehensive collection of artworks from his diverse & lengthy career.
​
National Science and Media Museum
8 floors of FREE galleries and 3 cinemas including the UK's first IMAX.
The National Science and Media Museum explores the science and culture of image and sound technologies and their impact on our lives.
Impressions Gallery is an independent contemporary photography gallery and space for exhibitions of contemporary and historic art and craft which moved from York in 2007. Impressions Gallery also runs a photography bookshop, publishes its own books and sells prints.
Bradford Industrial Museum
Bradford Industrial Museum is a converted Victorian mill that opened as a museum in 1974. The Museum has permanent displays of textile machinery, steam power, engineering, printing machinery and motor vehicles, along with an exciting exhibitions programme.
Jowett cars and Bradford vans were made in the city, production ceased in 1954. There is also a display of Scott Sociable 3 wheelers.
​
A cemetery may not seem like the most obvious place to experience Victorian Bradford, and some modern visitors might feel out of place wandering around Bradford's city of the dead. But for those in the know, Bradford's cemeteries have always provided a tranquil respite from the city and a fascinating insight into 19th century Britain.
Undercliffe Cemetery is a Grade 11* English Heritage listed site. Containing a wealth of Victorian history, art and sculpture, the 26 acre site displays the story of Bradford in stone. It is nationally recognised as a Park and Garden of Special Historic Interes
Peaky Blinders 'Irene Thorne's Grave'
If you are a fan of the series, this is where Polly Shelby was filmed tending the grave of Freddy Thorns mother on the anniversary of her death.
Bolling Hall is a haven for ghosts and spirits with hauntings going back hundreds of years with the appearance by the 'White Lady' in the Ghost Room!
Bolling Hall in Bradford, which appears in the Domesday Book of 1086, has reportedly been the scene of dozens of unexplained occurrences, from coins falling from ceilings; cups and plates being thrown, people's faces changing and hair pulled; people feeling eerie breath on back of their neck; people fainting, breaking out into cold sweats and bursting into tears for no reason.
Centenary Square in the heart of Bradford City Centre is opposite the City Hall which is a beautiful listed building.
The centrepiece of City Park is the Mirror Pool which is the UK's largest man-made water feature with over 100 fountains, a central jet rising to 30 meters and a 4,000 square metre Mirror Pool. Combined with the installation of laser lights, technical functions to create mist, fog and water causeways, as well as its simple function as a reflective water mirror, it has been designed to create different moods at different times of the day and night.
The park provides a peaceful green space in the busy city centre with walkways and seating areas. It is surrounded by shops, bars and restaurants and close to the Alhambra Theatre, National Science & Media Museum, Police museum and Sunbridge Wells Tunnels.
Sunbridge Wells is a leisure and shopping facility and tourist attraction built in long-forgotten network of historic tunnels underneath Bradford City Centre. Bradford,