Bradford, City of Culture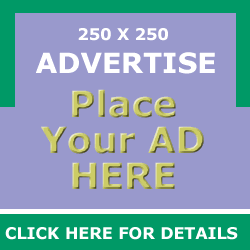 Bradford has a very strong cultural heritage that includes the Brontës and J B Priestley. The diversity of the people, places and culture in Bradford is something that is a symbol of strength and great pride.
World accolades such as Bradford's UNESCO City of Film and Saltaire - a UNESCO World Heritage Site; museums of national significance such as the National Media Museum as well as local gems such as Bradford Industrial Museum, Cliffe Castle, Bronte Parsonage alongside galleries - Cartwright Hall, Impressions and Bradford Theatres to name but a few.
Bradford has an inspiring programme of events and festivals throughout the district. Nationally renowned festivals we have such as Ilkley Literature Festival, Bradford Animation Festival, Bradford International Film Festival, the Bradford festival, Saltaire Festival and World Curry Festival as part of an annual calendar.
​
Bradford's multi-award winning public space City Park. is the venue for many events and festivals.
The premier festival held in set in the stunning surroundings of City Park. is the Bradford festival. The festival includes a broad range of performing arts and encompasses the Lord Mayor's Carnival Parade and the Bradford Mela festival.
The award-winning Mirror Pool in Bradford City Park is the largest urban water feature in the UK and hosts many annual events such as the Gay Pride and Classic car show. Throughout the year there is a schedule of free events which draw in large crowds. A big screen TV overlooking the mirror pool shows a mix of local and national news, cultural and sporting content seven days a week, It also shows events like the Royal Opera House screenings, the Bradford Family Film Festival, exhibitions by local artists, filmmakers, museums and galleries
Cartwright Hall Art Gallery
Baroque Art Gallery set in the wonderful Lister Park. You'll find some amazing artwork here - including the David Hockney Gallery and other big names such as Andy Warhol, Roy Lichtenstein, Bridgette Riley, Anish Kapoor, and Dante Rossetti to name a few.
​
Impressions Gallery is a charity that helps people understand the world through photography.
​
Discover Bradford's Sculpture Trail, an interesting way to learn more about Bradford's sculptures. Don't miss the Clock and Chair in Little Germany
​
​
Download Map
​
Bradford's Bhangra daytimers
​
It was the era of the nightclub, a time when dance music took hold. Evelyn "Champagne" King had a huge hit with 'Love Come Down' in 1982. UK group Imagination had four Gold albums. Shalamar released the legendary 'A Night to Remember'. David Bowie was on a disco kick at the time.
The 1980s was also commonly known as the golden age, or the age of bhangra music,
​
Bhaṅgṛā is a type of upbeat popular music of poor Punjabi farmers. In the Eighties, Punjabi folk music was transformed into a British-based original, with its stars being Alaap and Heera who added drum kits and synthesisers. Dance with Alaap (1981) stands as one of the key records in British bhangra.
Asian kids love to dance as much as any other kids but they were often too young to attend nighttime events or their parents disapproved of their children going to nightclubs.
Not to miss out, hundreds of kids would miss school or collage to attend daytime discos in nightclubs hired for the day. And so they were christened daytimers. The club would be open from noon until 4pm. The kids would change in the school toilets then skip the rest of school day and go to the club and be back in time to get dressed for home-time.
Bradford was at the epicentre of the underground scene with Maestros on Manningham lane often hosting up to 3,000 attendees from Birmingham, Leicester and Bolton. They took place on Wednesday afternoons when colleges had free periods. Asian girls had to keep their personalities hidden, but once we got inside that club we could be free.
Parents soon became aware of what was happening and unhappy with Sikh girls going to daytimers and dancing with Pakistani boys they soon put a stop to it.
In recent years the daytimers have re-emerged in the emergence of the ladies only night. By being single sex events, it is a place where Muslim women can go without the perceived fear of losing honour.
​
​
Punjabi Roots Academy - Bhangra, Gidha & Bollywood dance classes.
​
Their expertise includes teaching in Bhangra, Gidha & Bollywood dance, playing a wide range of instruments, Punjabi & Ethnic sports, DJ Technology, Music Technology & Production, Radio Broadcast, Film & TV Broadcast, Events Management, Drama, Singing and MC Rapping
To visit their website please click here.
​
David Hockney was born in Bradford and is recognised worldwide as one of the greatest living artists.
In 2018 his Portrait of an Artist (Pool with Two Figures) sold for $90.3m in New York. after more than nine minutes of bidding. The figure surpasses the record for a painting of $58.4m amassed by US artist Jeff Koons and his Balloon Dog (Orange) in 2013.
Fortunately you do not need any money to view David Hockney's works as they can be viewed for free at Cartwright Hall in Bradford where there is a permanent Hockney area contains works spanning his career, and unseen photos from his personal albums.
You can also visit Salts Mill in UNESCO World Heritage village of Saltaire, Yorkshire, to see the world's largest permanent collection of David Hockney
​
National Science and Media Museum
The National Science and Media Museum is a free museum in Bradford, West Yorkshire devoted to the science and culture of light and sound .
The Alhambra Theatre is regarded as the North's premier receiving venue and hosts the best in large scale entertainment from international dance to musicals, drama and Yorkshire's biggest panto
​
The venue remains a popular choice for leading names from the music world as well as top stand-up comedians. The venue also attracts big names in variety entertainment, receives regular children's shows and amateur productions and still continues to offer an increasingly exciting and diverse programme.
​
​
Bradford University's Gallery II
Bradford University has its own theatre, gallery and music centre which fully supports and invests in its arts on campus programme, which includes theatre, music and visual arts. Gallery II extends beyond the boundaries of the arts venue into public spaces and places and plays a key role in the cultural life of the campus and the city, through its exhibitions, events, partnership projects and artist residencies.
​
An arts bar and venue in Bradford city centre, run by live arts organisation The Brick Box. A place where you can see exhibitions and events, as well as calling in for a quiet drink or even a dance when the mood takes you.
​
Artworks Creative Communities
Based in the Delius Arts & Cultural Centre, the venue comprises of two performance and function spaces, two artists' studios, offices, a kitchen and a small courtyard. It is a lively and vibrant venue created to provide a positive environment for artists, creatives and the wider community.
​
Kala Sangam is an intercultural arts hub based in the heart of Bradford city centre which reflects the diversity of contemporary Britain through the work it presents.
​