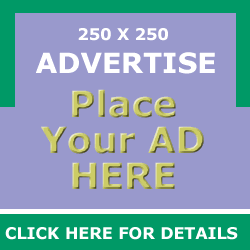 Visitor attractions in Ilkley.
​
Ilkley has an array of fantastic visitor attractions from the White Wells to the Ilkley Toy museum
Cow & Calf Rocks Ilkley Moor
The cow & calf rocks is a natural rock feature on Ilkley moor. Said to look like a cow and its calf – a bigger rock formation next to a smaller one. It is also known as Hangingstone Rocks.
If you like to climb it is very enjoyable if you like climbing on crimps/ pinches/ undercuts on overhanging terrain.
If your'e looking for a scenic location to have a picnic then the the view from the top of the rocks will be hard to beat.
The original open air spa bath was built behind the cottage in 1700. Later in 1792, two more enclosed spa baths were built but without a roof. These rudimentary facilities were improved in Victorian times with the building of the Hydros and a wide variety of water cures were advertised.
In 1859 Darwin visited the White Wells in Ilkley. It was the same year he published his most famous work, Origin of Species.
The cottage today contains one plunge pool witch visitors can use and a cafe.
Manor House Art Gallery and Museum
The Manor House is now nun by a community group formed by local residents after the Bradford Metropolitan District Council decided they no longer afford to run it.
Officially re-opened by Alan Titchmarsh (Patron of the Ilkley Manor House Trust).in April 2018the trust aim on creating a unified site and building on strategic partnerships with arts, culture, heritage and leisure sector organisation.
There are many event and exhibitions held throughout the year check website for more details .
​
Take a trip down memory lane to your childhood. and reminisce over you favourite toys at Ilkley's Toy Museum, Featuring a wide range of toys with the earliest toy dating back to 350 BC up to toys dating from the 1960's Toys on show include toy soldiers, toy cars including Dinky and Corgi cars, teddy bears, dolls house and dolls furniture, trains plus mechanical and clockwork toys.
Darwin Gardens Millennium Green are unique community gardens, with some beautiful features linked exclusively to Ilkley. It was developed as part of the millennium celebration. With stunning views of Ilkley Moor, and heritage connections to Darwin's stay in the town, the Gardens are a fantastic place to explore. The garden's pavement maze, designed by John Haigh, features flagstones to represent the 1,000 years which make a Millennium.
Developed by the Victorians as an ornamental feature, Ilkley Tarn lies above Ilkley on the edge of Ilkley Moor. It was created out of a bog in the 19th century, initially as a mill dam. It then became a popular place to walk - and skate when the water froze in winter.
With a lovely location in the picturesque Wharfedale valley, this Café Tea Rooms is as popular with shoppers visiting the town's smart boutiques as it is with walkers planning or returning from a ramble on the moors.
Beautifully placed on the edge of Ilkley Moor, this unheated freshwater pool is known for its unusual shape – it resembles a mushroom – and a spectacular fountain that looks a bit like a tiered cake.
​
Riverside Gardens, alongside the River Wharfe in Ilkley, is a lovely park in which to spend an afternoon.. With Ilkley Park on one side and East Holmes Fields on the other it's a pleasant walk along the River Wharfe with the Dales Way path making up the section in Ilkley park.
There is a very good playground for children of up to about the start of their teens, a hotel/pub with outdoor seating (weather permitting) and a cafe, and there are toilet facilities next to the pub.
King's Hall and Winter Garden
King's Hall and Winter Garden currently hosts a wide range of events and community provision. From a variety of professional productions including enchanting family shows, must-see music concerts and inspiring talks, to local amateur dramatic and performing arts companies, weddings, parties, lifestyle fairs and community events
Ilkley Moor & Rombald's Moor
Ilkley Moor is part of Rombalds Moor, the moorland between Ilkley and Keighley in West Yorkshire, Rombald's Moor is the extensive moorland separating lower Wharfedale from Airedale. The summit of the moor is generally known as Ilkley Moor.
Ilkley Moor is famous as the setting of the folk song "On Ilkla Moor Baht'at" - widely recognised throughout the world as Yorkshire's county "anthem".
Rombalds Moor is also well known for over 300 identified carved rocks. Carved rocks bearing markings created during the Bronze Age are scattered throughout. One particular rock is adorned with a symbol resembling a swastika.