What is there to do in Bradford ?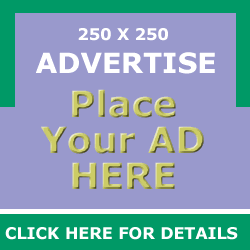 Top experiences in Bradford.
Visiting Bradford for the first time and looking for some ideas of what to see and do in Bradford. ? Are looking for something new? Here are some top experiences and sights in and around Bradford West Yorkshire
National Science & Media Museum
The National Science and Media Museum has seven floors of galleries with permanent exhibitions focusing on photography, television, animation, videogaming, the Internet and the scientific principles behind light and colour.
The museum incorporates the first permanent UK installation of an IMAX cinema
Just outside Bradford city centre, there are dozens of unique buildings in an area called Little Germany. The area is of particular historical interest in Bradford with buildings within Little Germany date back to the 19th century. The architecture is predominantly neoclassical in style with an Italian influence. Many individual buildings are listed and Little Germany is a Conservation Area
Bradford Cathedral is a Grade I Listed Building full of rich history, from gruesome carved skulls to patterned stones from an ancient cross.
The Cathedral Church of St Peter, Bradford, more usually known as Bradford Cathedral and its predecessors were built on the shelf of alluvial land that had formed on the outside of the bend where Bradford Beck turns north.
Two carved stones have been found on the site of the cathedral. Theses stones were most likely part of a carved Saxon preaching cross and indicate Christians may have worshipped here.
​
Bradford Industrial Museum
Bradford's Industrial Museum has permanent displays of textile machinery, steam power, engineering, printing machinery and motor vehicles, along with an exciting exhibitions programme. You can enjoy the splendour of Moorside House where the Mill Manager lived, or visit the Mill-workers' terraced houses dressed to reflect three different time periods.
Lister Park is one of Bradford's largest parks located a mile from the city centre and is also home to Cartwright Hall Art Gallery. As well as being a Grade II Listed Historic Park, Lister Park is a key constituent of North Park Road conservation area, Manningham and Bradford as a whole.
There are many flower gardens to explore and enjoy, especially in the spring and summer. There is also plenty to do, with a boating lake, tennis and basketball courts, and a children's playground.
​
​
​
Read more Information
​
​
Lister Park Walks
Always wanted to try Ice Skating but didn't think it was possible? Bradford Ice Arena offer ice skating lessons for beginners, and equipment rental at affordable prices. They also host ice hockey matches and synchronised ice skating shows.
Bolling Hall is one of the oldest buildings in Bradford, offers visitors a fascinating journey through the lives and times of the Bradford families for whom it provided a home over five hundred years.
The Alhambra Theatre seats 1,400 people and is a popular choice for major touring companies including Northern Ballet, Disney, the National Theatre, Royal Shakespeare Company, Matthew Bourne's New Adventures and Cameron Mackintosh. It has staged major West End shows including The Lion King, War Horse, Cats, Wicked and Mary Poppins. It is a member of The Dance Consortium, a group of theatres who work together to bring the best in international dance to the UK.
St George's Hall is a strategic grade II* listed Victorian building has recently undergone an £8.5 million restoration and is home to a wide range of entertainment bringing the cream of touring music, comedy and variety shows to the region and it is a first choice for major international artists.
Bradford City Park has the largest water feature in any UK city. As big as three full-sized football pitches the pool starts as a stream at dawn and produces a mist effect before the pool fills. At night the mirror pool transforms into a magical illuminated light, laser and water display. City Park's computer plays 100 fountains, lights, mist and water effects like a maestro conducting a glorious watery symphony. Other features include "walking on water" – a narrow causeway across the flooded area – children's fountains that throw balls of water at one another, and a central fountain. Surrounding the park are London plane, larch and Scots pines.
Many events are held here throughout the year.
Delightful subterranean shopping and leisure project, the likes of which you'd struggle to find in any other UK city. The complex was built in a series of underground passageways near the City Hall which were bricked-up and backfilled in the 1950s, lying forgotten for 50 years until a rejuvenation project.
Sunbridge Wells is a truly unique complex of boutique shops, Cafe bars, restaurants and craft market stalls.