Book B&Bs Self catering & Hotels - Holiday lettings
Find beautiful Haworth holiday cottages, choose Hotels, cottages and self-catering holiday accommodation in Haworth and the surrounding Bronte country.
There is a wide and varied range of accommodation in the Worth valley to suit every need and budget. Whether you're looking for a luxury barn, pub or Inn, cosy campsite or family-friendly hotel, there's something for every holiday and short break. Need help deciding? Read more to help you find your perfect place to stay.
​
Hotels Haworth has a quiet stillness that invades your soul. The landscape is larger-than-life, the people down-to-earth, the cultural experiences authentic. There's room to breathe and discover a place where every visit rejuvenates.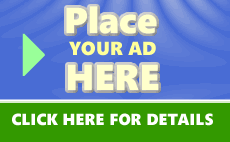 B&Bs For a 'home away from home' place to stay, B&Bs offer a warm and friendly welcome with lots of local knowledge on hand. Choose from rustic guesthouses with a country view or cosy village locations
Self catering cottages. Rentals: find great deals on holiday home rentals, villas, apartments, cottages and other holiday homes.
Haworth has everything that a holiday maker could hope for, cobbled streets, history to spare, magnificent scenery, and some of the best food in the country! Spending time in a holiday cottage in the Bronte country is sure not to disappoint!