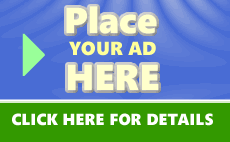 Visitor Attractions & Days Out in Haworth
​
​
Things to See & Do in Haworth
​
​​
Eating - Drinking in Haworth
​
​
​
​
​
​
​
Discover Bronte Birthplace
​
The Bronte Birthplace. Situated on Market Street in the village of Thornton on the outskirts of Bradford in the heart of West Yorkshire. Bronte Country is the Bronte Birthplace, where the Bronte Sisters (along with their brother Branwell) were born and lived before moving to Haworth.
​
The Brontës lived in the Thornton property – which is just four miles from Bradford – from 1815 to 1820. Since then it's been used as a butchers, restaurant and was a Brontë Museum. From 1997 to 2006, run by crime novelist Barbara Whitehead who has not only restored many of the house's original features but has been more than happy to open it to the public by arrangement.
Barbara Whitehead says on her website: "People sometimes wonder why the birthplaces of famous people are so important. Charlotte, Emily and Anne were small children here; it was not the place where they wrote their books. But the first years of life are very formative and this was a family home with their mother and their two elder sisters still living, the house where little Charlotte stood watching her mother playing with baby Branwell on the rug.
​
​The property has four bedrooms and three staircases! A stone above the front door suggests the house was built in 1802. When Patrick Bronte moved here as Curate to St James' Church, Thornton, in 1815, he was accompanied by his wife Maria and their two little girls. While Maria and Elizabeth were not to survive into adulthood the Bronte children born here grew up to take the literary world by storm.
​
Most recently however, it was divided into rental units before the De Lucas family converted it into a café and two-bedroom family home, with its own private entrance.
​
The birthplace of the Bronte sisters is now a busy cafe
Having a bite to eat or a drink s a unique experience at Emily's. You step into a part of the history of this brave 19th-century family that became iconic names of contemporary literature.
The cafe is very quaint and has a lovely atmosphere. .This delightful setting has been the perfect place to relax, enjoy delicious food and very good coffe and take in a bit of history