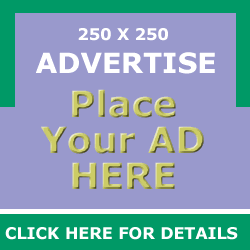 Our relatively new Shopping Mall 'The Broadway' provides a pleasant under cover environment for shopping in the centre of Bradford.with all your high street brands under one roof.
​
​
In contrast to the new building the Waterstones bookshop opposite is situated in the grade I-listed building built as a wool-trading centre in the 19th century. The grandeur of its Gothic Revival architecture is symbolic of the wealth and importance that wool brought to Bradford
The Kirkgate Shopping Centre Bradford has plenty of shops including a large Primark, TJ Hughes and Sports Direct. There's also a market with stalls selling all sorts of fancy goods plus 4 cafes serving home cooked meals. There's also a 650 space car park attached to the shopping centre
After a £4.5 million facelift the market had its name changed from 'John street Market' to the 'Oastler shopping Centre' to complement the planned new Rawson Quarter shopping complex nearby.
Most Bradfordian's still referee to it as 'St Johns Market'
​
This centre is primarily a market which offers quality fish, meat and fresh fruit and vegetables from all over the world. With lift access from the adjacent car park, shop mobility facilities and many cafes and food outlets to visit, this venue has something for everyone.
The Forster Square Retail Park comprises 27 retail and food and beverage units, including Next, Asda Living, Argos and TK Maxx. Forster Square offers great shopping, easily accessible by road and rail - Forster Square station is just around the corner.
Established in 1967, Bombay Stores was a pioneer of the Indian fashion we know today. The huge emporium is a gleaming bazaar with rolls of silks in every possible shine. The Bombay Stores is the largest and best-known Asian store in Bradford, dealing mostly in textiles and jewellery that attract customers from all over the world, it also brings together a multicultural community
Bradford Plaza' shopping complex in Thornbury is Bradford's largest purpose built shopping centre. Over 100 concession stores. Including Ladies Clothing stores, Men's Wedding clothes store, Jewellery stores, Shoe store, Laces and loose fabric stores, Beauty salon, furniture store and Travel Agency within the same complex.