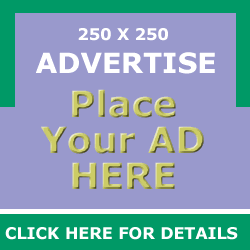 Fine arts, performing arts, literature, music and film
Ilkley is one of the coolest and liveliest towns in Bradford and Europe. The town offers to inhabitants and visitors interesting festivals like literature events and film screenings.
​
For a town of just over 15,000 people, to have a hugely successful cinema, a state of the art concert hall, along with music, literary and maze festivals makes Ilkley unique in its cultural offer.
King's Hall and Winter Garden
The Kings Hall & Winter Garden comprises of a traditional Victorian theatre and adjacent glass-roofed spa hall.
The Town hall opened in 1908. The winter gardens that was built to replace the terrace garden on the west of the King's Hall was opened in 1914.
​
King's Hall and Winter Garden currently hosts a wide range of events and community provision. From a variety of professional productions including enchanting family shows, must-see music concerts and inspiring talks, to local amateur dramatic and performing arts companies, weddings, parties, lifestyle fairs and community events. It is also one of the key venues for the Summer Festival held in August every year and the hugely popular Ilkley Literature Festival.- Check out events here
​
​
.
Ilkley playhouse is a a thriving community arts hub. Its yearly season offers eight main-house and two studio productions, and it also plays host to community arts events such as the Ilkley Film Society and the Ilkley Literature Festival throughout the year.
The theatre It is owned and run by Ilkley Players Ltd a not-for-profit charitable organisation. Ilkley Playhouse is run by an Executive Committee and is staffed almost entirely by volunteers drawn from its membership.
They perform in their own 145 seat Wharfeside Theatre and flexible Wildman Studio. Ilkley playhouse also provide a performance venue for touring theatre companies, musicians, comedians, writers, singers and a range of other arts-related events.
​
After the closure of the last 2 cinemas in Ilkley "The Grove Picture House" which closed in 1967 and the "Essoldo cinema|" which closed in 1969 a small group of enthusiasts created the Ilkley film society which showed films in the playhouse. As the society had no permanent base they tried out up to 10 different locations before the found their current home, a lottery-funded extension and refurbishment of Ilkley Playhouse in the 90s.
​
While the main focus has always been on contemporary fiction films, the Society has developed a tradition of special events additional to the main season, with documentaries, filmed opera, classic and silent cinema. : Find out more
Ilkley Arts is a registered charity and has been running the highly successful Art Trail since 2010.
Ilkley Arts has 3 main strands of activity – the annual Ilkley Art Trail, the Ilkley Arts studio that is a venue for exhibitions, workshops and is also home to the Ilkley Art School and the Ilkley Arts Creative Network where artists and creatives can come together to share ideas and thoughts about their and other artists' work.
​
The Ilkley Arts studio has just recently moved into the renovated Manor House and its courtyard cottages. The studio is based in the ground floor of Cottage number four and is available to hire for workshops, small exhibitions and creative events.
It is also the home of Art School Ilkley, which runs courses throughout the year for students and adults to develop their skills in drawing, painting and multi-media. Ilkley Arts will be a key partner with the Ilkley Manor House Trust and we will be working closely with the new Trust to enhance events being held in the Manor House from a visual arts perspective.
Ilkley Literature Festival
The North's oldest and largest literature festival began in 1973, the brainchild of Michael Dawson, first Director of the newly formed Yorkshire Arts Association.
The Festival is held over a two week period at the start of October and is nationally acknowledged for its artistic excellence and diverse programming. The Festival attracts audiences of over 25,000, over 17 days, alongside a year-round programme of workshops, projects and author events in schools.
Ilkley Literature Festival has an enviable reputation for curating compelling events, with a strong commitment to cultural diversity, supporting both emerging and mid-career writers, and its extensive and innovative programme of work for and with children and young people.
​The Ilkley festival combines some of the biggest names in literary fiction and poetry with a range of topical discussions, as well as performance, family events and plenty of opportunities for aspiring writers in a whole host of workshops and masterclasses.
The Ilkley concert club can be traced back to 1942 when a critic in the Ilkley Gazette reported
a most successful opening performance.
Recently the club has announced details of its 74th season of concerts in the King's Hall, running from October 2019 to May 2020. Eight concerts with internationally-renowned artists will present music from Bach to Boulanger and from Muffat to Mendelssohn and beyond
The Operatic House has been home to the Ilkley players since 1970. Picture creditChristine Johnstone wikipedia geograph creative commons.
Ilkley Amateur Operatic Society
Ilkley Amateur Operatic Society was founded in 1923. Its first production was The Babes in the Wood, which took place in the King's Hall.
The group stages many theatrical productions at the Kings Hall throughout the year.
Upstagers are a Yorkshire-based youth theatre group founded in 1987. They typically put on three main shows a year - a pantomime, a spring show and a summer show. They are a registered charity run by a great team of hard-working volunteers.
The Two Rivers Concert Band is a community band and welcome players of all ages and abilities. They have over 50 members. They can be seen in Ilkley town centre from time to time at the Bandstand, and about the town over the Christmas period. They play a wide range of music: baroque, classical, pop, film and musical numbers plus more contemporary wind band music.