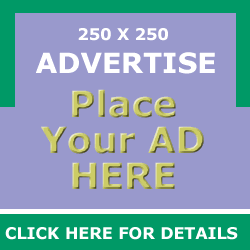 Bradford became the world's first City of Film designated by Unesco in 2009. The prize from the United Nations Educational, Scientific and Cultural Organisation is a "badge of honour" which recognises the city's rich film heritage, its inspirational movie locations and its many celebrations of the moving image through the city's annual film festivals.
Bradford has become a hotbed of film - productions shot here include TV's Victoria, The ABC Murders, Peaky Blinders, Gentleman Jack, To Walk Invisible, Gunpowder, Ackley Bridge, The Syndicate and Girlfriends, and movies Official Secrets, Gold, Miss You Already, The Limehouse Golem, Funny Cow and God's Own Country
From the Old Bailey to Peaky blinders, Bradford City Hall has been a draw for filmmakers and producers of television dramas. The iconic building was used for the 1959 Classic Room at the Top and also used by Coronation Street and Emmerdale among others in recent years. Also used to double as Westminster in the BBC's The Great Train Robbery."
Peaky Blinders (Series 1, 4 & 5)
Peaky Blinders. Seasons British TV Dramas. A notorious gang in 1919 Birmingham, England, is led by the fierce Tommy Shelby, a crime boss set on moving up in the world no matter the cost.
Add some more info about this item...
. King Charles III is a 2017 future history television film adapted by Mike Bartlett from his play of the same name. It is directed by Rupert Goold, director of the original play, and stars most of the play's original cast including Tim Pigott-Smith, who died before the film was broadcast, as Charles..
National Treasure is a four-part 2016 British television drama by Channel 4, written by Jack Thorne.
It stars Robbie Coltrane as Paul Finchley, a television comedian accused of raping a 15-year-old girl several years earlier. Julie Walters plays his wife Marie, and Andrea Riseborough plays his daughter Dee.
Tells the story of the real-life event in 1963, known as the Great Train Robbery, in which a gang of 15 robbers, led by mastermind Bruce Reynolds, attacked a train and got away with more than £2.6 million
Room at the Top was widely lauded, and was nominated for six Academy Awards, winning Best Actress for Signoret and Best Adapted Screenplay for Paterson. Its other nominations included Best Picture, Best Director for Clayton, Best Actor for Harvey, and Best Supporting Actress for Baddeley
Life at the Top by John Braine, and is a sequel to the film Room at the Top (1959). It was directed by Ted Kotcheff and produced by James Woolf with William Kirby as associate producer. The music score was by Richard Addinsell and the cinematography by Oswald Morris. The film's art director Edward Marshall received a 1966 BAFTA Award nomination.
Blow Dry is a 2001 British comedy film directed by Paddy Breathnach, written by Simon Beaufoy and starring Alan Rickman, Natasha Richardson, Rachel Griffiths, and Josh Hartnett. The plot focuses on the takeover of a small English town by the British Hairdressing Championship who is holding their annual competition there.
The Victorian courtroom which was used for real trials until 1975, has set the scene for several films and TV dramas
.The traditional oak-panelled courtroom in Bradford's city hall was chosen to represent the Weatherfield Courts of Justice where Tracey is tried for the murder of boyfriend Charlie Stubbs.
Please reload