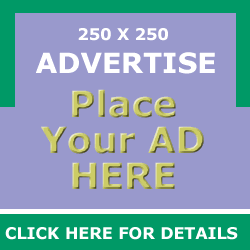 Things the city gave the world
Jowett Javelin
​
The late, great LJK Setright always said that while most cars were designed to travel best on the highways of their home countries, Jowett's were designed for Bradford.
​Gerald Palmer's post-Second World War Javelin set new family-car standards, with torsion-bar suspension, a lightweight monocoque bodyshell and good aerodynamics.
Free School Dinners
Bradford is believed to have been the first UK city to offer its poor children free school meals.
The first meal, of scotch barley broth and fruit tart, was served to pupils at Green Lane Primary School in Manningham on 28 October 1907.
Britain's first - and last - trolleybus service
​
The Bradford trolleybus system served the city of Bradford for much of the 20th century. It was one of the first two trolley bus systems to be opened in the United Kingdom along with the Leeds system. Both systems commenced operations on 20 June 1911.
​
The Bradford system lasted the longest of all the UK's urban trolleybus systems. Having been one of the first two such systems to open, it was also the last one to close, on 26 March 1972.
Its given birth to World class talent.
Famous Bradfordians
​
Without developing this article into a list, you will find TV personalities (Richard Whiteley, Harry Gration), singers (Kiki Dee, Gareth Gates), business (Sir Ken Morrison) heroes (Bradford claims six Victoria Cross holders), Rodney Bewes, Frederic Delius, David Hockney, the Jowett brothers, Austin Mitchell, Adrian Moorhouse, Titus Salt, Harvey Smith, Billie Whitelaw, etc and etc.
Curry Capital of the World
Bradford has been crowned Curry Capital of Britain for six consecutive years
​
Bradford offers a huge choice of excellent Asian food. From simple but authentic cafe-style eateries to the most luxurious and sophisticated restaurants, From beautiful baltis to tender tandooris, there's something to suit the most demanding curry connoisseur.
​
Bradford's Top Curry Houses
3 Singh's.

Bharat.

Kipling's.

MyLahore.

Omar Khan's.

Prashad.

Shimla Spice.

Sweet Centre.
​
​
Largest onion bhaji Guinness World Records
The largest onion bhaji weighed 102.2 kg (225 lb 4.9 oz) and was made by Colin Burt, a team of cookery students from Bradford College and Prashad Restaurant (all UK) in the Centenary Square, in the centre of Bradford, UK, on 28 September 2011.
Bradford has some great architectural treasures. From the magnificent City Hall, which opened in 1873 designed by the talented Lockwood & Mawson, to the impressive and hugely popular National Science and Media Museum,
​
Top Bradford Buildings
Bolling Hall

Bradford Cathedral

Bradford Town Hall

Cartwright Hall

Lister Mills

St Georges's Hall

Wool Exchange
​
​
Born out of the industrial revolution, Bradford has a long history of immigration with communities settling and creating prosperous, happy lives.
The city has become enriched as one of the north's most culturally and ethnically diverse cities as a result. We celebrate and enjoy the diversity of all the religious festivals in a number of ways. Many events are organised by the council throughout the year to bring communities together for celebration.
We join our Hindu neighbours at all their various festivals, including Diwali the festival of lights—or, to use the term more appropriate, Deepaval. We join our Muslim neighbours at Eid, our Jewish neighbours for Rash Hashanah and Hanukkah, and our Christian neighbours for Christmas, Easter and other celebrations. We join our Sikh neighbours for Vaisakhi and our Chinese neighbours for Chinese new year.
Diversity and vibrancy are among the things that we love about our city. In Bradford we are lucky to have such a hugely diverse, mixed and vibrant community, which we all benefit and learn from. We can all see the benefits to the city of that diversity.
The city has a brand new shopping centre
A new £260m shopping centre has opened in Bradford - more than a decade after construction first started on the site
The 570,000 sq ft (53,000 sq m) Broadway Bradford now boasts more than 70 restaurants, cafes and shops,, 1,300 space car park, which connects Little Germany to the rest of central Bradford.
Britain's
Greatest Waterstone's
Waterstones in Bradford is situated inside the historic and beautiful Wool Exchange building. The building is a grade I-listed building built as a wool-trading centre in the 19th century. The grandeur of its Gothic Revival architecture is symbolic of the wealth and importance that wool brought to Bradford.
This is possibly the most beautiful bookstore in the world. Fantastic atmosphere, it has become a temple of books and coffee, the cafe on the balcony has spectacular views of the building..
Situated in the heart of Bradford city centre, the Alhambra Theatre provides the best in large scale live entertainment, and is regarded as one of the North's premier receiving venues - from ballet and opera to variety and comedy, musicals, along with the popular annual pantomime
The National Science and Media Museum
Opposite the Alhambra stands the impressive The National Science and Media Museum.
It is a fabulous free museum over 8 floors of galleries & exhibits, the regions largest IMAX, plus a bar & café
The National Science and Media Museum explores the science and culture of image and sound technologies and their impact on our lives. The museum has eight floors of galleries with permanent exhibitions focusing on photography, television, animation, videogaming, the Internet and the scientific principles behind light and colour. It also hosts temporary exhibitions and maintains a collection of 3.5 million pieces in its research facility. The venue has three cinemas, operated in partnership with Picturehouse Cinemas, including an IMAX screen
​
​
The city park is a new six-acre, multi-award-winning public space. At its heart is a spectacular 'Mirror pool' animated by fountains, lights and mist displays
​During the day, a new, open square provides green, shaded areas for visitors to relax and convene, whilst a central pool containing 107 fountains entice people into the shallow waters. As night falls, the square's appearance undergoes a theatrical transformation through a spectacular display of colour, light and motion.
Sunbridge Wells - The Underground Quarter
Bradford's first underground retail complex right in the heart of Bradford's historic trading quarter.
Sunbridge Wells is a unique experience in Bradford home to a superb pizzeria, gin bar, real ale pubs, market stalls and its all underground.
Sunbridge wells is based in a series of tunnels that have been disused and forgotten about for years, but now hosts a number of shops, bars and stalls. The site is becoming a tourist attraction due to its unique features and history behind the tunnels. The stairwells and corridors are decorated in a Victorian style with displays by the Bradford Museums and Art Galleries.
Bradford brews a craft beer revolution
The current trend and movement is into real ale and craft beers has started a revolution in North parade Bradford.
The Sparrow was the first bar to land on North Parade and it led to the revival of North parade as a key part of Bradford's social scene. Eight independent bars followed where you can sample real ales from not just Yorkshire but all around the world.
​
Must visit
The Sparrow Bier Cafe

The Record Cafe

The Peacock Bar

Al's Dime Bar