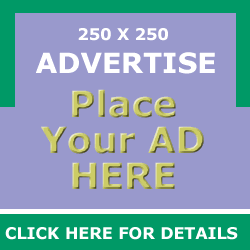 Unwind and enjoy Bradford's waterways Perfect for leisurely days out by the water with a picnic, enjoying the peace and wildlife, or taking in a welcoming canalside pub. Better still, why not take a narrow boat holiday? You'll find plenty of boatyards and marinas for boat hire.
​
Bradford has over 50 km of main rivers (Aire, Wharfe and Worth) and 23km of canal running through the district. There are 10 large 10 large reservoirs which provide valuable habitat for wildfowl and wading birds, as well as aquatic species such as fish, amphibians and water plants. The reservoirs throughout the area also provide valuable wintering and breeding habitat for wildfowl and waders.
The Leeds and Liverpool Canal
The Leeds and Liverpool canal passes through the Bradford district starting at Apperley Bridge and finishing just after Silsden approx 23km. The Bradford section of the canal includes one of the seven wonders of the canal world: Bingley Five Rise locks and its little brother the Three Rise.The Leeds and Liverpool canal also passes through UNESCO World Heritage Site of Saltaire.
​
Today the canal is used mainly for recreation from for walking, boating, cycling, fishing and enjoying their industrial history and wildlife. So whether you are on foot, boat or bicycle, if you keep your eyes open you will see how amazing this artery through the district really is.
​
​
Bradford has 3 main rivers the Aire, Wharfe and Worth) approx 50m of canal running through the district.
​
The River Aire starts at Malham Tarn and flows in a south east direction entering the Bradford district at Silsden passing through Keighley, Bingley, Saltaire, Shipley leaving the district at Apperley Bridge on its way to Leeds and finally ending up joining the river Ouse. .Rare and protected species, including otters, water voles and our native white-clawed crayfish, are to be found in this river
The river source is at Beckermonds in Langstrothdale in the Yorkshire Dales National Park and flows through Kettlewell, Grassington, Bolton Abbey, Addingham, Ilkley, Burley-in-Wharfedale, Otley, Wetherby and Tadcaster. It then flows into the River Ouse near Cawood
​
The River Wharfe runs through Ilkley and is home to Ilkley Riverside Gardens.
Riverside Gardens is the ideal place to relax, you can walk along the river, go fishing, feed the ducks, or play with the kids on the fantastic play equipment.
A great relaxing afternoon for all the family.
​
Download Riverside Gardens Walk.
The River Worth runs as a green ribbon through the centre of Keighley acting as a wonderful green corridor for wildlife.
It flows from minor tributaries on the moors above Watersheddles Reservoir down the Worth Valley to Haworth, where it is joined by Bridgehouse Beck which flows from Oxenhope. The River Worth is itself a tributary of the River Aire, which it joins at the end of the Worth Valley in Keighley.
Bradford District has many large reservoirs, a haven of tranquility with plenty of wildlife to observe
​
Along the shores of reservoirs around the city, you can enjoy a walk through dappled sunlight and fresh breezes, or choose more adventurous routes that take you up and away from the water's edge for a greater challenge and spectacular views
​
Stubden Reservoir
Thornton Moor Reservoir
Graincliffe Reservoir
Chellow Dean
Lower Laithe Reservoir
Keighley Moor Reservoir
Leeshaw Reservoir
Warley Moor Reservoir
Oxenhope Reservoir
Doe Park Reservoir
Hewenden Reservoir
Ponden Reservoir
Reva Reservoir
​
Downloadable Guides to Waterside Walks