Understand British Money.
If you're traveling to the UK, learn the best way to carry and spend your money in Bradford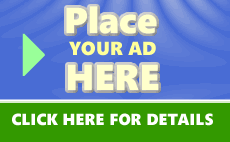 The pound sterling symbol: £ commonly known as the pound and less commonly referred to as sterling is the official currency of the United Kingdom. You can change your money into pounds in different ways, but you can't actually spend your own national currency, not even Euros, without exchanging it first
There are currently four denominations (values) of circulating Bank of England note: £5, £10, £20 and £50. Each pound is divided into 100 smaller units. pence. (100p = £1).
The coins in circulation are 1p, 2p, 5p, 10p, 20p, 50p and £1 and £2.
The pound is colloquially referred to as a "quid," 5-pound notes as "fivers" and 10-pound notes as "tenners." The term "coppers" refers to the smallest change, 1p and 2p coins.
​
​
Exchange money before travelling
If you intend to get your travel money before you travel ask for the smaller notes. Although the £50 is legal tender a lot of the smaller stores do not like to take them due to many counterfeits. You do not need to carry a minimum amount of cash to enter the UK but it is wise to have some for local transport,, food & drink.
If you intend to change your money when you get to the UK there are plenty of options.
The best place to change money is in any local post-office branch, where no commission is charged.
Bureaux de change are seemingly everywhere - in the High Street, supermarkets and department stores.
Hight street banks once an expensive option are now offering the same rates as pre paid cards.
Do not change money at the Airport the exchange rate is poor.
​
ATM withdrawals
Automated teller machines are common in Bradford. You can use your debit card or a credit card to withdraw cash in pounds up to £350 per day from any ATM simply by using your PIN. . Cash machines, or ATMs are everywhere. Most village high streets will have a selection of automated teller machines. They're available at petrol (gas) stations, in cinemas, at banks and in some shops. This makes getting some cash at any hour of day or night very easy. Your bank will automatically calculate the exchange rate and debit that amount, in local currency from your account. This exchange rate is often better than that offered by money changers, Try not to make too many withdrawals as ​fees will almost always be a set amount, so lessening the amount of times you're doing it can definitely help you save.
Using your Debit / credit card
England uses a "chip and pin" for added security. These credit cards have a special digital chip inside that is read by chip readers. When you use your card you will be asked to input your special pin into the card reader. Check with your bank or credit card company to see if they have a "chip and pin card with no foreign transaction fees. Also, be sure to let your credit card company knew when you are travelling, so they can lift international restrictions on your card.
​
Bradfordians live off their debit cards, which can also be used to get 'cash back' from supermarkets.
Debit card cashback is a service offered to retail customers whereby an amount is added to the total purchase price of a transaction paid by debit card and the customer receives that amount in cash along with the purchase.
Card transactions and cash withdrawals are generally subject to additional charges for foreign cardholders; check with your provider.
​
Get yourself a Visa or Mastercard as these are more widely used than American Express and Diners Club. Always pay in British pounds rather than your local currency as you will get a better exchange rate.
Contactless cards and payments (which do not require a chip and pin or a signature) are increasingly widespread (watch for the wi-fi-like symbol on cards, shops, taxis, buses, the Underground, rail services and other transport options). Transactions are limited to a maximum of £30.
​
In the UK pin numbers still have only 4 digits allowed. If you have 5 digits with yours make sure to change it to 4 before you travel.
​