Where to grab a coffee in Bradford City Centre
Need a caffeine fix then try these coffee shops
Bradfordians love their coffee almost as much as they love their craft beer and Gin. Coffee for some is an indispensable part of their everyday lives and it's not just for the caffeine buzz. Specialty coffee shops and roasters have enchanted residents with a steadfast dedication to a well-made cup of coffee, hospitality, and a sense of community.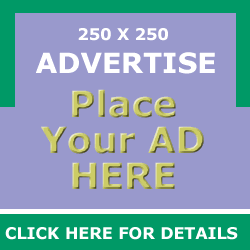 The independent coffee house sits in an enviable position in the city centre, in the beautiful Wool Exchange, one of Bradford's oldest building
The company takes pride in the fact that its selection of organic and Fairtrade coffees are roasted right here in Yorkshire.
However, the business is not just about coffee and services freshly made sandwiches, paninis, Yorkshire croques, juices, smoothies, loose leaf teas and homemade cakes.
Esquires Coffee House is situated in the heart of Bradford city centre adjacent to the Broadway shopping and leisure complex. Lovely open space cafe, with tall glass windows, in a great location. Plenty of charging points and comfortable seating. They do some nice small bites of food and gorgeous hot chocolate alongside the coffees and teas. Dog friendly.
Café W is Waterstones own brand coffee shop. On the mezzanine floor you can sit in the balcony café, with a coffee, cake and book and admire the architecture of both the shop and the city.
The Caffè Nero philosophy is simple: Premium award winning Italian coffee, A warm and welcoming atmosphere, Good food and great personal service.
The cafe Nero in Bradford is set in a historic building with a menu of Italian-style light dishes and specially blended drinks.. Has WiFi, calm music, comfy seats, friendly staff.
​
Lefteris Coffee & Tearoom
Lefteris is situated in a prominent unit, in the former Brown Muff & Co department store building on Tyrrel Street, Originally Bradford Bakery at Rawson Place they took over the old KFC unit and turned it into a modern bakery/coffeehouse.
Lovely coffee and cake served in a calming atmosphere with the smell of fresh bread.
​
​
Its position right at the edge of Rawson Square, just over the road from the Kirkgate Centre, has made it a busy and popular alternative to chain coffee shops in the city centre – and the delicious and reasonably priced food is the icing on the cake
Starbucks Bradford occupies a prime location in a pleasant city centre next to a unique mirror pool, with illuminated fountains, and overlooking a Grade I listed building : Bradford CIty Hall.
Enjoy great coffee and the Internet at your fingertips. Whether you need to check your email, download files for your next meeting, or just surf the web,just connect right in store. Starbucks offers delicious drinks, tasty snacks, cozy seating
Each day Starbucks features an outstanding brewed coffee for you to enjoy.
Excellent coffee shop in the Broadway shopping mall. Usual good selection as with any Costa outlet.
Great little cafe in the corner of the ground floor of Debenhams which is in the Broadway shopping mall. Insomnia stores serve both hot and cold drinks, Fairtrade premium coffee, gourmet sandwiches, salads, soups, snacks, cakes and pastries