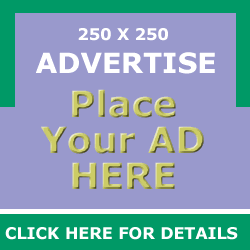 Visit Bradford -
Trip Inspiration
Looking for some travel inspiration about Bradford.
Up and coming city

Whether you're after exciting history, retail therapy or entertaining nightlife, Bradford has everything you're looking for.
The City has reinvented itself and was recently named the most improved place in the UK to live and work.
It is a a destination that combines its rich heritage with a new and vibrant social scene all waiting to be rediscovered.
Here are exploration ideas, and more to inspire your to visit Bradford.
​
The science and media museum has five floors of image and sound technologies that shape our lives
There are collections of vintage cameras in the Kodak gallery and displays of some of the earliest computers such as the British Broadcasting Corporation Microcomputer System,
Wonderlab has 20 mind-bending exhibits that show how light and sound work through an amazing range of fun, interactive exhibits.
The games lounge plots evolution of digital gaming, from its birth in 1952 to the latest developments. There are lots of vintage games to play such as pacman and space invaders.
Meet the puppets Zippy and Bungle from Rainbow or Wallace and Gromit in the experience tv gallery.
Check out a film in the biggest, most immersive IMAX in West Yorkshire
Centenary square is in the heart of Bradford opposite the Grade I listed Bradford City Hall.
As well as encompassing the new City park it has a range of bars and restaurants including the city's new Art Gallery and Impressions Photographic Gallery.
The mirror pool is the the largest urban feature in the UK which is animated by over 100 fountains, the largest of which, rises to 30 metres.
​
Cartwright Hall & Lister Park
Cartwright hall set in the magnificent Lister park is an art gallery with four permanent galleries and a thriving programme of temporary exhibitions..
The David Hockney gallery contains works spanning his career, and previously unseen photos from his personal albums.
​
Stroll around the park to view sculpture and public artwork, some on loan by the artists, others from Bradford's own collections. The botanical gardens have a geology trail and sensory garden with a stream that flows into the boating lake.
Bradford Industrial Museum
The Bradford industrial museum is a museum and heritage site, recreating working and social life in Bradford throughout the 19th and 20th century.
As well as working printing and textile machinery the museum has an extensive collection of Jowett cars. There is also a display of Bradford made Scott Motor bikes and Sociable 3 wheeler plus a motorbike used by Capt. Tom Moore for competitive riding.
Capt. Moore came to fame in May 2020 when he raised some £32 million for the NHS by doing a sponsored walk at the age of 99.
Bolling Hall & Bowling Park
Bolling Hall is one of the oldest buildings in Bradford with parts of the building dating from the Medieval with connections to the infamous Leeds witch the Knights Templers and Oliver Cromwell. It holds a fine collection of 16th and 17th century furniture, along with a bed made by Chippendale for Harewood House. A collection of paintings from Bradford Museum by English artists including Reynolds, hang on the walls.
​
​
You can access Bowling park across the road from the hall.
The park is irregularly shaped with an area of 50 acres. The winding paths throughout the park are lined with shrubs and trees to enclose a series of irregularly shaped zones. There is a fenced off children's play area, crown green bowling greens and tennis courts.
​
Explore the historic tunnels of Sunbridgewells with 6 bars, including a gin bar, cocktail bar, pubs & more and discover the food venues,
Bradford has so many examples of amazing architecture. Make sure to look up as well as down but prepare to be wowed.