UK Healthcare for Overseas Travellers
How to access NHS services in Bradford if you're visiting from abroad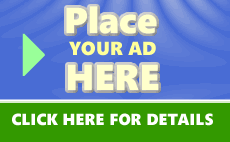 Call NHS 111 if you urgently need medical help or advice but it's not a life-threatening situation. You can also call NHS 111 if you're not sure which NHS service you need.

Call 999 if someone is seriously ill or injured and their life is at risk.

Visit a walk-in centre, minor injuries unit or urgent treatment centre, if you have a minor illness or injury (cuts, sprains or rashes) and it cannot wait until your GP surgery is open.

Ask your local pharmacist for advice – your pharmacist can give you advice about many common minor illnesses, such as diarrhoea, minor infections, headaches, sore throats, or travel health.

Make an appointment with your GP if you're feeling unwell and it's not an emergency.
If you are a visitor to the United Kingdom, you may need to pay for your NHS treatment. We will need evidence to determine if you need to pay for your treatment. If you are a non UK resident your care will not be free and will need to be funded by either your country of origin, your insurance company or by you. Visitors who are ordinarily resident in the UK or who fall within certain exemption categories will not need to pay.
It is your responsibility to prove that you are entitled to free NHS treatment. If you do not provide satisfactory evidence to support your claim, you will be liable for the cost of any treatment provided to you now or in the future.
If your doctor considers that the treatment you need is immediately necessary or urgent you will be treated straight away or as soon as possible based on your clinical need. You will still be required to pay during or after you have received this treatment. If you are seeking treatment that is neither immediately necessary nor urgent, you will have to pay the full cost in advance. For further information regarding the current regulations for overseas visitors, please see the Gov.uk website.
​
European Health Insurance Card (EHIC)
​
If you are travelling from a European country to the UK you will need to show a valid EHIC otherwise you will have to pay for your care directly. You will also be asked to provide the following documents:
a copy of your passport

your full address abroad
This card must be produced (or a replacement card) prior to discharge from hospital or you will be liable to pay all fees associated with your care and claim your care back through your home country.
Please note that your EHIC does not apply if you are having elective planned treatment or treatment that can be carried out in your country of origin.
​
Patients from countries with reciprocal or bilateral arrangements with the UK for healthcare
​
The UK has reciprocal healthcare agreements with some non-European Economic Area (EEA) countries. Overseas visitors who can present evidence that they are nationals, citizens or lawful residents of one of these countries should be treated as exempt from charges in respect of treatment that the relevant agreement entitles them to.Please note that reciprocal and bilateral agreements do not apply if you are having elective planned treatment or treatment that can be carried out in your country of origin.
​
Patients directly liable for charges
The Charging Regulations place a legal obligation on NHS trusts, to establish whether a person is an overseas visitor to whom charges apply, or whether they are exempt from charges. We will interview you to understand if you are liable for charges associated with receiving NHS care and will also ask you to provide documents to prove your entitlement. We will provide you with an estimated cost for treatment you receive which is based on NHS Tariffs applied throughout the UK. The full estimated cost of all treatment must be paid in full before or on the day of discharge from hospital. We will not be able to quote an exact price for your care until you have been discharged, where upon all of your treatment will have been updated on the hospital system. We will then send you an invoice for the complete package of care, minus any deposits you have paid.
​
Insurance
If you are liable for the charges associated with your care you may choose to use your travel insurance or health insurance to fund your care. If you have insurance cover, it is your responsibility to contact the company to gain a 'Letter of Guarantee' and authorisation numbers from your insurers authorising your treatment.