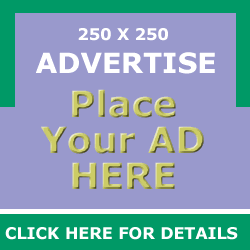 Bradford Industrial
Museum
Jowett is probably best known by many people today for two cars - its Bradford van and Javelin four-door saloon.
​
The Jowett Bradford was a British light van produced from 1946 to 1953 by Jowett Cars Ltd of Idle, near Bradford, England. It was also available as an estate car from 1947 to 1953.
The Jowett Javelin was an executive car which was produced from 1947 to 1953. The model went through five variants coded PA to PE, each having a standard and "de luxe" option. The car was designed by Gerald Palmer during World War II and was intended to be a major leap forward from the relatively staid designs of pre-war Jowetts. Just over 23,000 units were produced.
​
Bradford Industrial museum has many rare Jowetts including one of only two surviving Jowett Jasons.
The Jowett 6.4 HP light car used an 816 cc flat twin water-cooled engine of 6.4 hp and three-speed gearbox with tiller steering. The body was a lightweight open two-seater. Only 48 were built betewen 1906 and 1914
Known as the Long two (2 refers to the seats, not the cylinders). This was the company's first prestige vehicle, and was produced between 1923 and 1929. It was a 2 seater tourer with a dicky (occasional third seat in the boot space)
It had a 2 cylinder horizontally opposed engine, 4 speed gear box & electric start - a very well advanced car for it's year and very, very rare - one of a handful of survivors of it's type
Jowett 7/17 h.p Fabric Saloon
Jowett 7/17 h.p Long Wheelbase Commercial Van
The Jowett Bradford Van ( 1946 - 1953) was based on the old 1930s Jowett Eight . It was an economic, efficient design with a flat twin engine, three speed gearbox and top speed of around 50mph and a new body similar to those of Ford & Morris.
Jowett Kestrel De-Luxe 7 h.p Saloon
The Jowett Kestrel De-Luxe model was introduced in 1933 and built until 1935. In all 2,365 were manufactured.
The vehicle has a roomy body but was fitted with a compact twin cylinder horizontally opposed engine and four speed greabox 7 hp rating which kept the overall dimensions not unduly large.
The four speed silent third gearbox enabled drivers to change down more smoothly into third and second gears. Fitted with an ample steering lock and low torque characteristics it could maintain a high average speed over difficult country.
The Kestrel was also fitted with 12 volt electrics for lighting and starting, a major technical innovation for Jowetts at this time.
1936 Jowett Jason DL 10 h.p
This is one of only 2 known survivors.
Production of the Jowett Jason began in 1935 alongside .the oddly named Jowett Weasel sports tourer. .It ceased production in May 1936 being replaced with stop gap models the plover and peregrine until the Jowett 8 & 10 were introduced in 1936. The futuristic design of the body which was Jowetts answer to the 1930s streamlining was not popular with the public at that time with only 105 being built.
This was Jowett's first four cylinder engine retaining their design of horizontally opposed cylinders.
The de-luxe Jason included a sunshine roof, front and rear opening quarter lights, a freewheel and centrifugal clutch, and twin carburettors.
Jowett Bradford Utility Van.
The Jowett Bradford was a British light van that was produced from 1946 to 1953.It was one of the most popular light commercial vehicles of the post-war period and was also available as an estate car. The Utility (in effect, little more than the van with side windows and rear seats.
Based on the pre-war Jowett Eight, the 10cwt van was the first Jowett to be re-introduced after the Second World War. In spite of being very basic, the Bradford appealed to the post-war market because of its economy and availability, plus its strength and reliability.
The vehicle Jowett was most dependent on for its business was the Bradford van, a 1946 rework of a 1932 design that nevertheless found 38,000 buyers, many of them overseas
It was powered by a flat-twin horizontally opposed 1,005-cc engine, which was basically the same as the one fitted to the first prototype Jowett in 1906 with minor improvements.
During production the engine was revised twice providing 25 bhp instead of the usual 19 bhp.
Initially only a 10 cwt van version was made but in 1947 it was joined by an estate car, the Utility.The Bradford was also manufactured as a light lorry. as would later be described as a pickup truck.
​
The Jowett Javelin was an executive car which was produced from 1947 to 1953. Gerald Palmerdevised a compact and powerful 1.5-litre flat-four, calling in Harry Weslake to advise on induction tweaks to get the best out of it.
Built with a rigid chassis and independent torsion bars being used all round, with double wishbones at the front and four-link location for the live rear axle. gave this Javlin good road holding and handling qualities. It was also the first British car fitted with a curved, toughened Triplex windscreen.
​All of this contributed to the car's slightly unexpected class win in the 1949 Monte Carlo rally, in which Palmer was a co-driver.
The Yorkshire car manufacturer Jowett went out with a bang in 1954, when the last Jupiter sports car left the Idle factory.
At the end of production in 1954, 899 Jupiters had been built, including 281 shipped to the U.S.. 75 had been custom-bodied as coupes and convertibles by such firms as Ghia, Farina and Abbots of Farnham
Body styles varied depending on whether the cars were bodied by one of the external coachbuilders or by Jowett themselves, however all were two-seater convertibles. While all Jupiters had a boot, it was only Mk1a – launched in 1952 – that got an opening boot lid.
The Jupiter shares many individual components with the better-known Jowett Javelin saloon.
More impressive than the Javelin, the Jupiter a more highly tuned flat four overhead valve engine of 1486 cc. With a maximum speed of 85 mph and a 0-50 time of 11.7 seconds, the Jupiter came with its compression ratio raised from 7.2:1 to 8.0:1 developing 60 bhp at 4500 rpm. Besides a four speed gearbox with column change, the Jupiter also featured two Zenith carburetors. All Jupiter sports cars were powered by the same Jowett designed 1486cc flat four pushrod engine of 60-62 bhp in standard form.