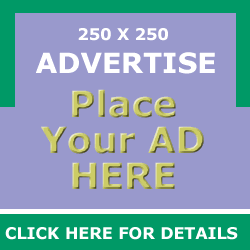 Bradford Industrial
Museum
Most of the transport gallery is taken up with several examples of cars and light commercial vans built by the Jowett company of Bradford, Scott motor bikes and Baines bicycles.
One of six trolleybuses ( 734 - 739 ) bought in 1946 and mounted on a Karrier Type W chassis.
The original body was a rear entrance semi-austerity type built by Charles H Roe, containing metrovick electrical equipment with an 85 h.p motor.
Vehicles of this type were usually operated from the Thornbury bus depot.
The 14-ton vehicle was built at Thornbury Works in 1924 and served on the Manchester Road routes through Bowling Old Lane, Odsal, Shelf, Wyke, and Bailiff Bridge.
After operating its last service in 1950, the 29ft long frame of the tram was used as the scoreboard at Odsal stadium, before being bought and returned to Thornbury works, where it was fully restored by 1958.
The bodywork was built by the Transport Department at Thornbury. The mechanical and electrical parts built at English Electric's Thornbury works and the material for the 52 seats were created at Lister's Mill, in Manningham..
Hudswell Clarke Works No 1435 Nellie 0-4-0ST
This locomotive was built by Hudswell Clarke in 1922 to work on the Esholt Sewage Works Railway in West Yorkshire.
Nellie was employed remove solid waste from the site. The sludge waste was pressed into cake and it was then gravity fed into the railway wagons for transfer to another part of the site. This would involve running into a siding, dumping the cake from the press house (adjacent to the loco shed) to the drying ground at Longholme, on the western extremity of the site...
Nellie was rebuilt early in 1962 with a new firebox & similar fuel set up to the "Holden" liquid fuel system
Panther M100 650cc Motorcycle with Busmar Sidecar - 1954
Panther motorcycles were manufactured in Cleckheaton, Yorkshire, UK from 1900 to 1967. The most famous models are big (~600cc) "slopers. The company once estimated that ninety-percent of all 594cc Model 100s were destined for three-wheeled harness. As for its successor, the last-of-the-line 645cc Model 120, all bikes were supplied with sidecar gearing and sidecar fork-trail as standard (although solo gearing was a no-cost factory option).
Sidecar
Established in 1950, Busmar of Blackpool specialised in family size sidecars that promised 'saloon car luxury' and used sturdy timber frames clad in lightweight alloy panels with ample headroom and unique Gregoire spring and damper wheel suspension . Once a common sight on the roads, their fortunes declined drastically in the early 60s as living standards rose and car production soared. Busmar went out of business in 1965.
Felix' Bradley Scott 6 Speed & Sidecar
Scott Felix 650cc Motorcycle Engine - 1925
William Bradley modified a Scott super squirrel by giving it six speeds, drive to all wheels and a pressure system that would keep water out of the magneto.
They were the first motorcycle outfit to reach the top of post hill in Leeds and went on to conquer many hills and trials.
Alfred Scott patented a two-stroke parallel twin engine in 1904 and a frame to accept it in 1908, the year his first bike appeared, a 450cc two-stroke parallel twin with a liquid-cooled head – water-jacketed barrels came later
The flying squirrel was first exhibited at the Olympia show in 1926.
Scott Sociable three Wheeler.
This vehicle is the civilian version of a three-wheeled gun car designed by Alfred Scott for use in the 1914-18 war.
The car was given the name 'Sociable' because the driver and passenger sat close to each other, side by side.
The vehicle appeared for the first time in the 1919 motor show. However, only about 110 vehicles were put on the market.