We have the know-how you need.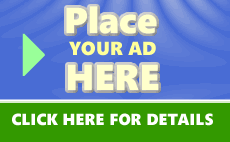 Where to park in Bradford. Find pay and display as well as private car parks.
Whether you're on a shopping trip or headed to an event in the city, you may need to find parking. Your'e in luck as there are plenty of parking options in Bradford. Using the information below and planning your trip well beforehand, parking in the city doesn't have to be a nightmare. It's almost never easy, but with these tools hopefully it'll be a little easier, and finding a safe, secure, and affordable place for your vehicle won't take up more time or money than it's really worth
Foster Square Retail Park BD1 4RN
This is our Top pick for FREE PARKING if visiting Bradford for a few hours
Foster square retail park is a good option for parking if you are popping into Bradford for less than 3 Hours. Parking is free with toilets and baby changing facilities. There are around 24 stores at Forster Square. There is a mix of high street stores and independent retailers such as Boots, DFS, Next and Pets at Home. The new Broadway shopping centre and town centre are only a 10 minute walk away.
There are 1,300 free* car parking spaces limited to three-hour maximum stay, for the use of shoppers at Forster Square and the City Centre. Spaces designated to Blue Badge holders and parents with children are available.
The Broadway Centre BD1 1JR
This is our Top pick if visiting Bradford for the day.
With its central location and excellent facilities makes this car park one of the best for visitors to the City. A clean and well lit car park in the centre of the city. Ideal for visiting the shops or theatre. The shopping centre has well needed toilets and lots of food outlets after a long drive. It is only a short walk to the Alhambra theatre, St Georges hall, Science and media museum, Mirror pool and iconic Watrestones. The football ground is about a 15 minute walk.
You can park at the weekend for only £1.50 all day Sat, Sun 06.00 - 01.00. Through the week you can park all day Mon - Fri 06.00 - 01.00. for £5. If you are visiting for the theatre you can park for £1 In after 17:00 Out by 00:00.
Overnight parking is allowed, there is no direct charge for this facility, but you will be charged for the full parking day (currently defined as 06.00 until 01.00. Charging will begin again at 06.00
​
Opening Hours
The current opening hours of the car park are: Monday - Sunday
06.00am – 01.00am . Overnight parking is allowed,
Parking Charges
Monday to Friday
Up to 1 hour - £2.00
1 to 5 hours - £3.00
Over 5 hours - £5.00
​
Evening
5pm to Midnight - £1.00
​
Evening
All Day - £1.50
​
All vehicles are charged at the same rate for parking (Including motorcycles & 'Blue Badge' holders).
This is our Top pick for Budget parking if visiting Bradford for the day.
Georg Street parking BD1 5AY
This large car park is a private car park run by SIP Car Parks Limited. You can park 12 hours for £2.50 or 24 hours for £3.50.
The car park is adjacent to the Bradford Leisure Exchange which comprises a cinema, a gym, a bowling alley, a hotel and a selection of bars and restaurants. So if you need the toilet or a bite to eat all bases are covered. The Alhambra theatre , Science and media museum , mirror pool are about a 10 minute walk away. St Georges hall about 5 minute walk.
Prices
12 Hours £2.50
24 Hours £3.50
​
Open all day
No height restrictions
​
The Leisure Exchange Car Park BD1 5LD
This is a multi story car park attached to the leisure exchange which sits alongside the open air car park on George street reviewed above. It is a manned car park with CCTV and has won a safer parking award.
The only reason we did not recommend this car park in our top picks is due to their strict parking enforcement scheme. . The car park is only for customers of the Leisure park and it is frowned upon parking your car there and visiting the rest of Bradford. You may be asked to provide proof of purchase.when using the car park.
If you do decide to park there head for level 4 which is level with the facilities.
​
Prices
Mon-Sun - All day
2 Hours £2.20
4 Hours £3.00
12 Hours £3.60
18 Hours £3.80
24 Hours £4.00
Week£10.00
CineWorld customers park free of charge if arriving after 6:30 pm and leaving before 3:30 am the following day. Frankie & Benny's customers park free of charge if arriving after 6:30 pm and leaving before 2:00 am the following day when spending more than £7.50.. Hollywood Bowl customers are entitled to up to 3 hours free parking if arriving after 9:00 am and leaving before 2:00 am the following day.
Sharpe Street Car Park BD5 0QJ
This is the ideal car park for visiting the The National Science and Media Museum. The car park is directly behind the museum. and Imax theatre. Its also a good car park if you are planning to visit the Alhambra theatre which is a 5 minute walk away. The City park and mirror pool are also a 5 minute walk Make a note of the charges after 6pm.