Guide to sending letters, postcards and parcels in Bradford.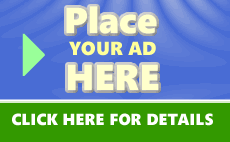 The Royal Mail is the UK's main delivery service for smaller items (letters, large letters and packets). You can buy stamps for your letters or postcards at supermarkets, corner shops, petrol stations, newsagents and post offices.
Customers can take their item to any post office branch in Bradford or post at any postbox. You can find your nearest post office HERE.
When using a Post Box, it is important to note the time of last collection, which should be clearly displayed, as this will inform you if you have missed today's collection.
Post boxes are always red and can be free standing or built into a wall.
​
The cost of sending items will also depend on its size and weight of your letter. If you don't pay the correct postage the intended recipient will be asked to pay a handling fee before the item can be collected or delivered
The letters on the postbox show which king or queen was ruling at the time it was made. The initial letter of the king or queen is followed by the letter R (the first letter of the Latin word for king or queen: rex or regina). Roman numbers are sometimes used when there have been more than one king or queen with the same name. For example, a postbox with "ER II" was made during the reign of Elizabeth the Second (the current queen).
Letters going abroad will go by Royal Mail's International Standard airmail service to anywhere in the world.
They aim to deliver to Europe in 3 to 5 working days and deliver to the rest of the world in 6 to 7 working days. You will need to go to your nearest post office to use this service