Bradford Electricity Guide
What you need to know about using the Electricity in Bradford West Yorkshire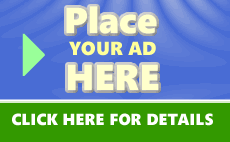 The voltage in Britain is 220/240 AC, 50 Hz. Electrical plugs have three rectangular pins and take fuses of 3, 5 and 13 amps.
​
You will need to pack a travel adaptor if you wish to bring your electrical equipment.
For the UK You will need a associated plug type G, which is the plug that three rectangular pins in a triangular pattern. United Kingdom operates on a 230V supply voltage and 50Hz.. It is important to note that it does not convert the voltage or frequency.
The voltage in the United Kingdom is 230V. If your appliance is a single voltage rated appliance, it will need to operate at the same voltage as the UK 230V. If this is not the case it should be used alongside a voltage transformer or converter to allow the appliance to work safely and properly.
You can determine whether you'll need to use a converter or transformer, by looking at the appliance rating plate. A dual voltage rated appliance will display for example 'INPUT: 110-240V' on the body of the appliance or its power supply. This means that you will not need a converter or transformer but just a travel adaptor, because United Kingdom operates on a 230V supply voltage, which is within the 110-240V range that the dual voltage appliance operates on